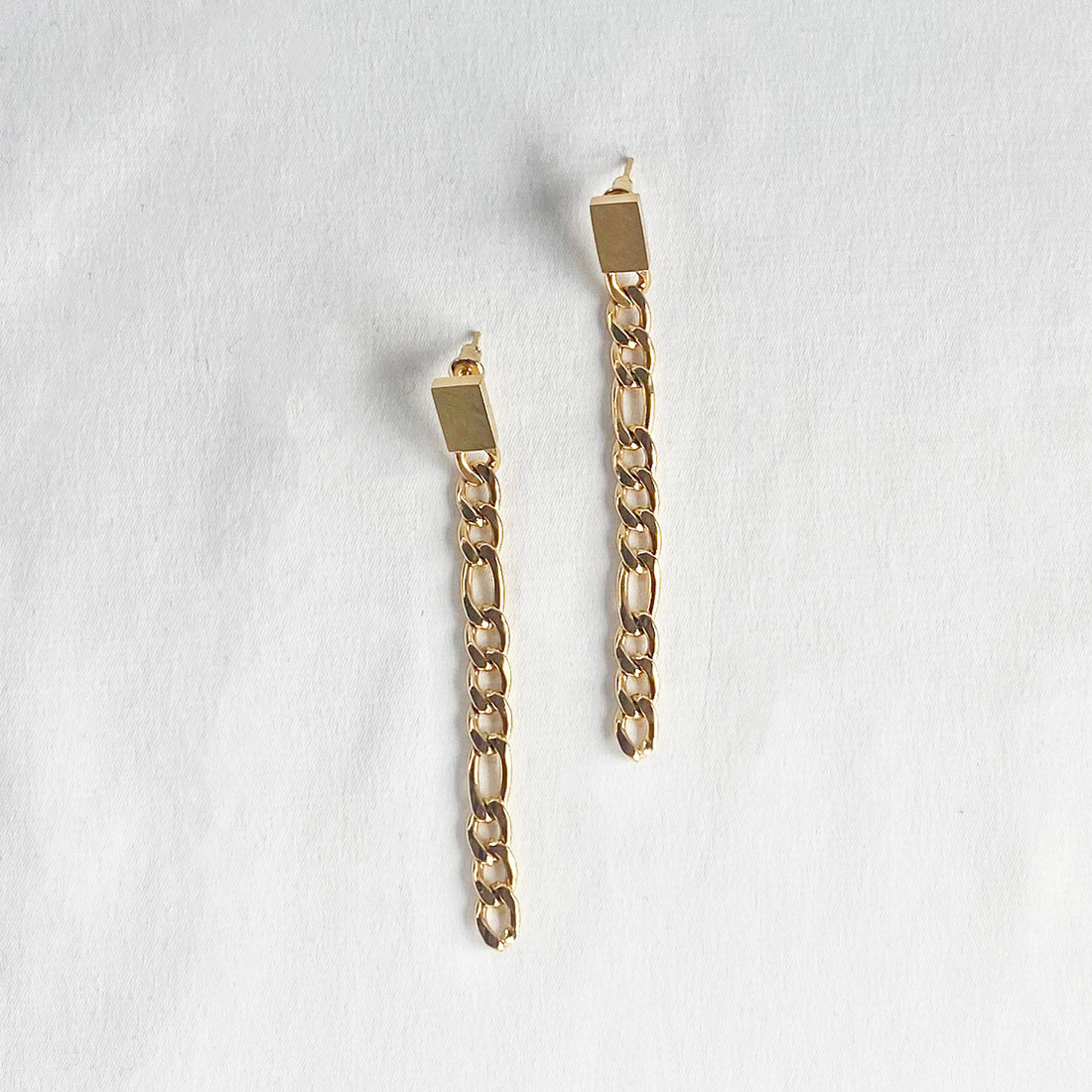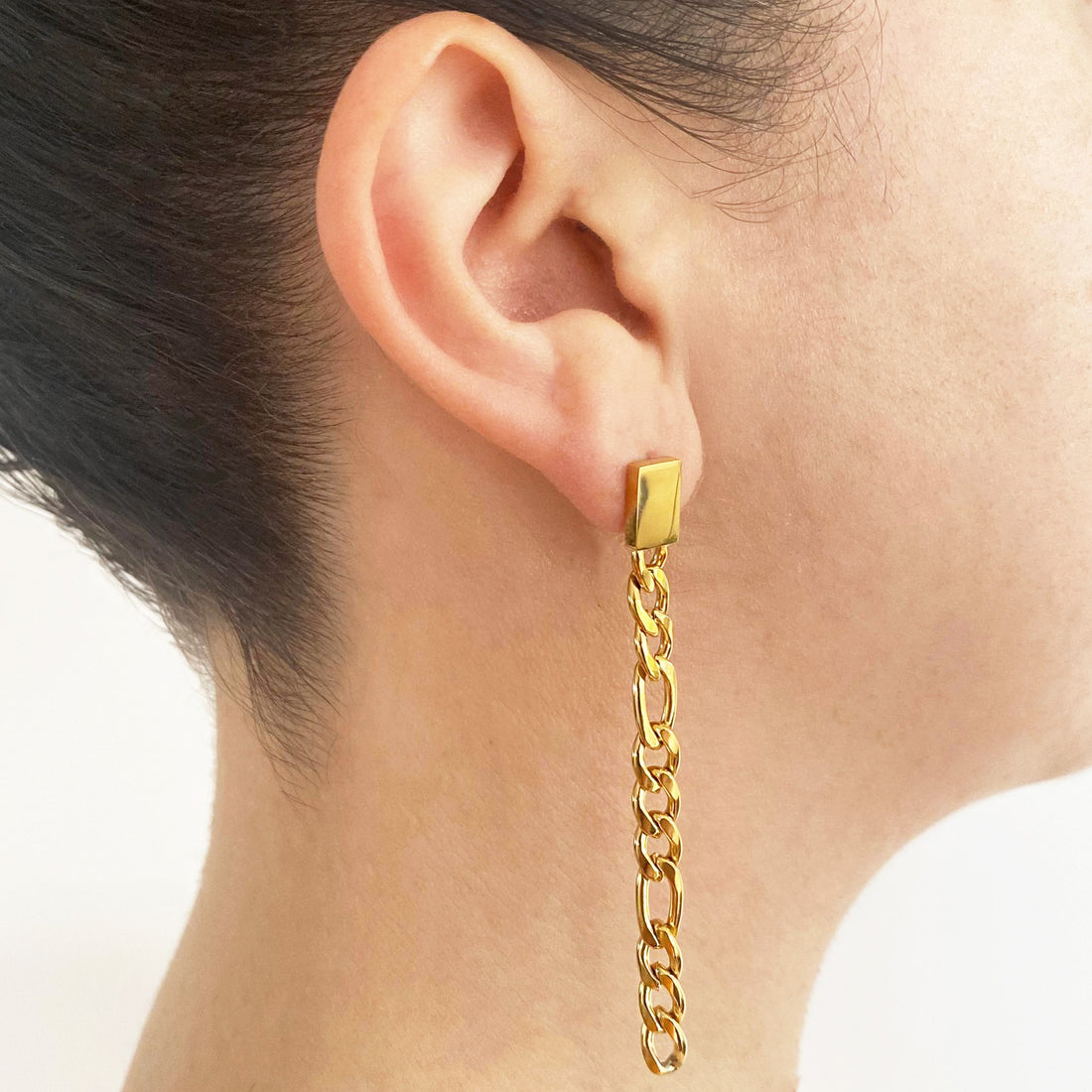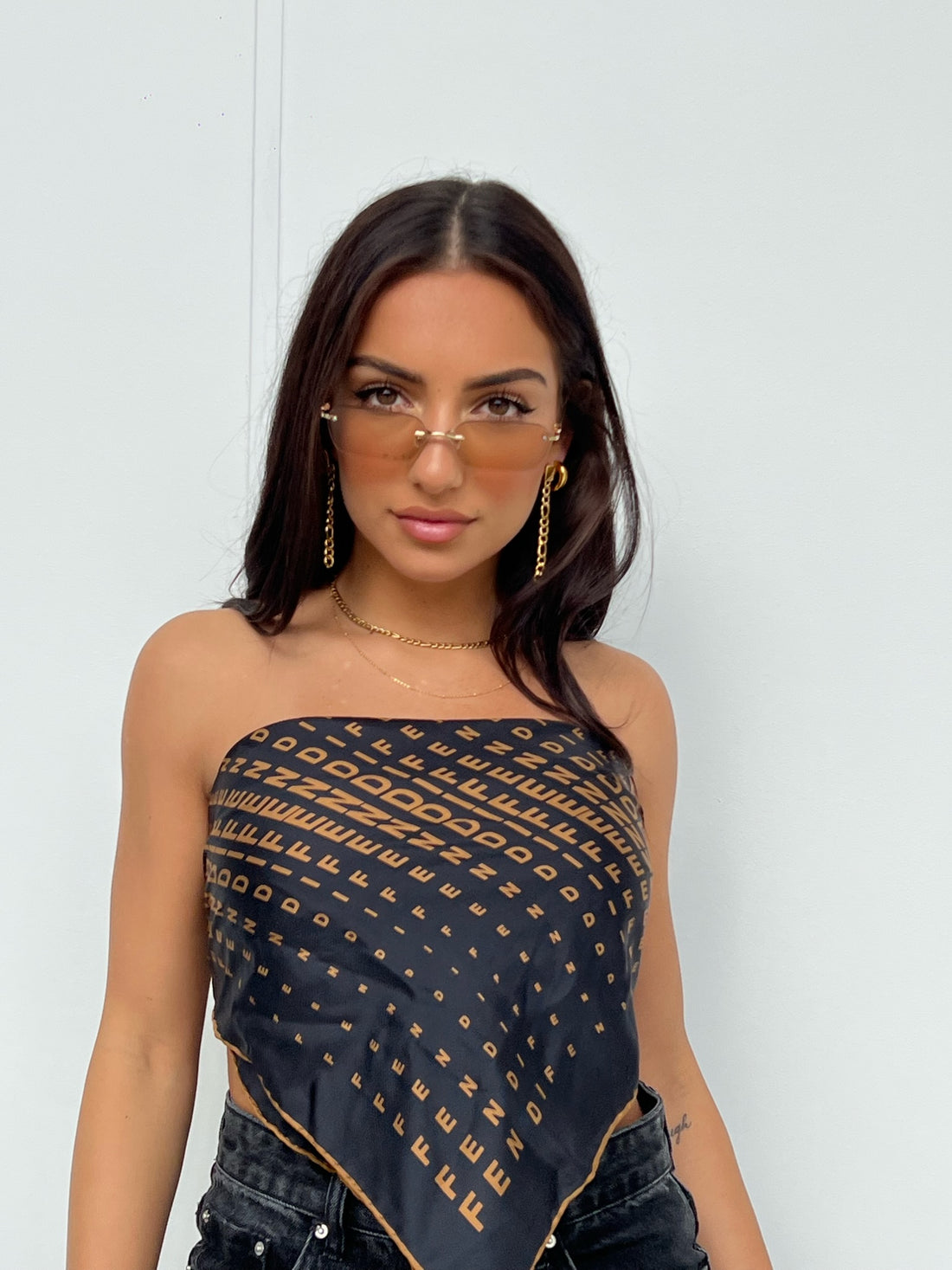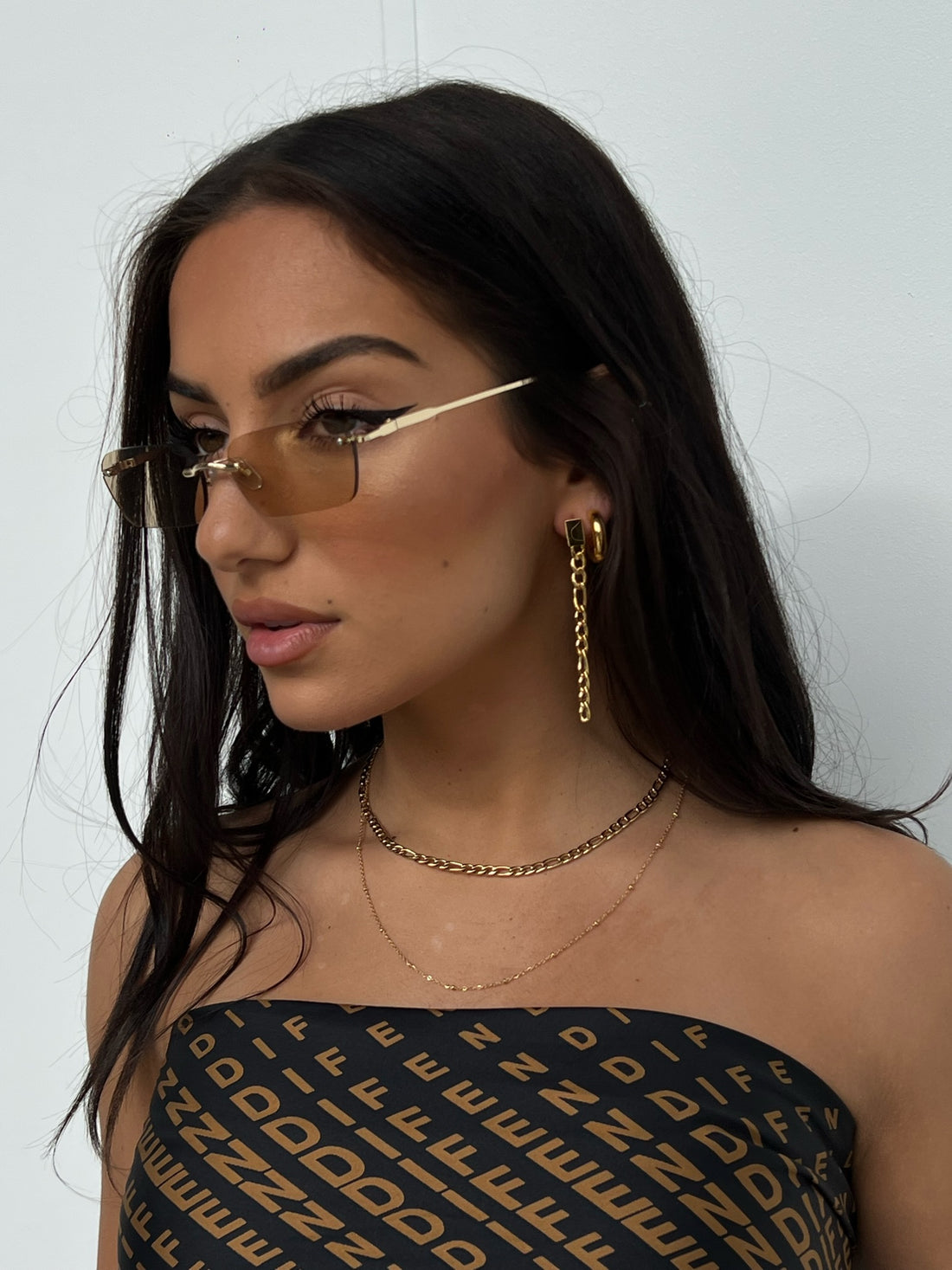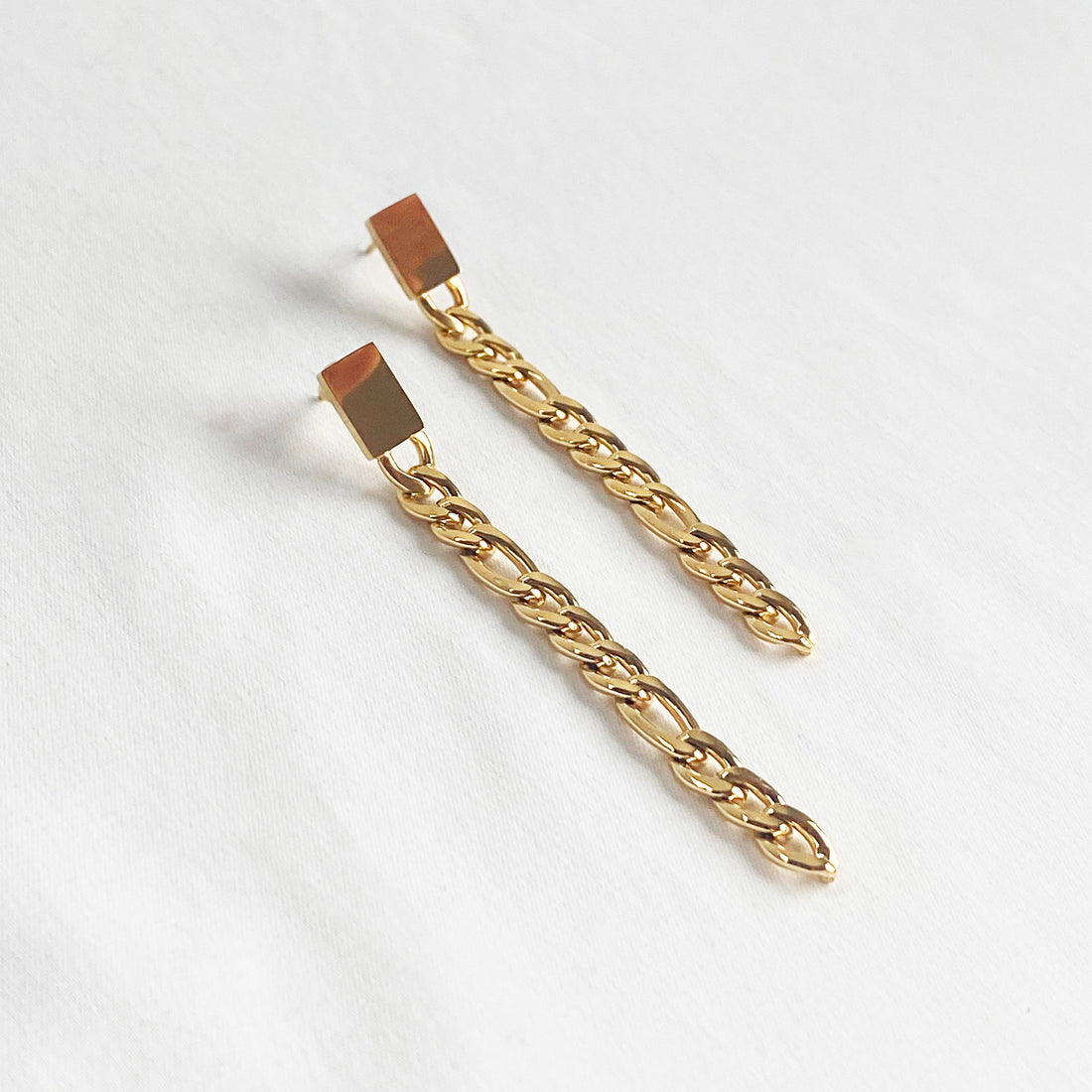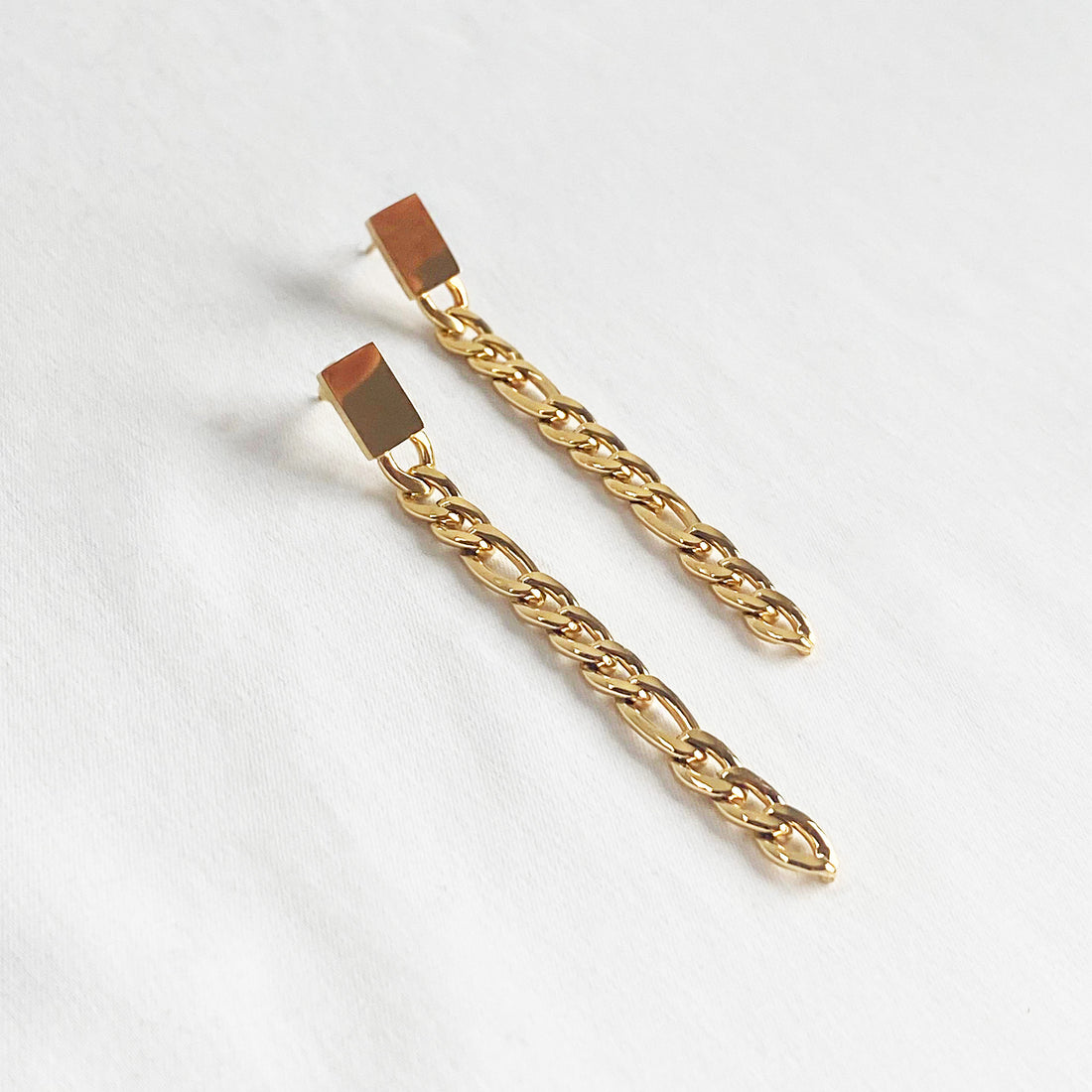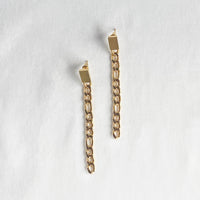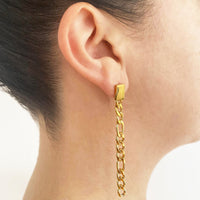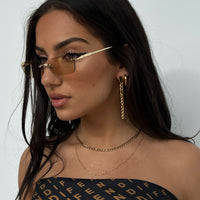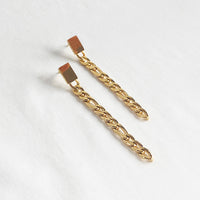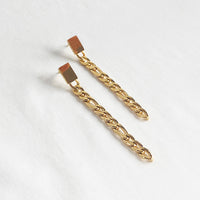 RENELL FIGARO DROP EARRINGS | GOLD
The RENELL figaro drop earrings are the extension of our best-selling RENELL figaro necklace. The vintage inspired design that throws-back to classic streetwear culture. Designed to be stacked, pair with our HENDRIX sparkle rectangle earrings.
Thick, high-quality 18 karat gold layering

Engineered to be light weight enough to not weigh your ear down + comfortable to wear all day long  
Hand crafted
8.5cm length
0.6cm thickness
Sits flush to your ear
Signature NAMESAKE Collection (NC) engraving on the back of square plaque on each earring
Packaged in a luxe branded jewellery pouch
High-quality 18 karat gold layering. Gold layering is the art of coating the base material with thick layers of high-quality 18 karat gold through electroplating. Stainless steel base material – hypo-allergenic for most sensitives. 
All jewellery a part of our collections are unique NAMESAKE pieces and designed in Melbourne, Australia.