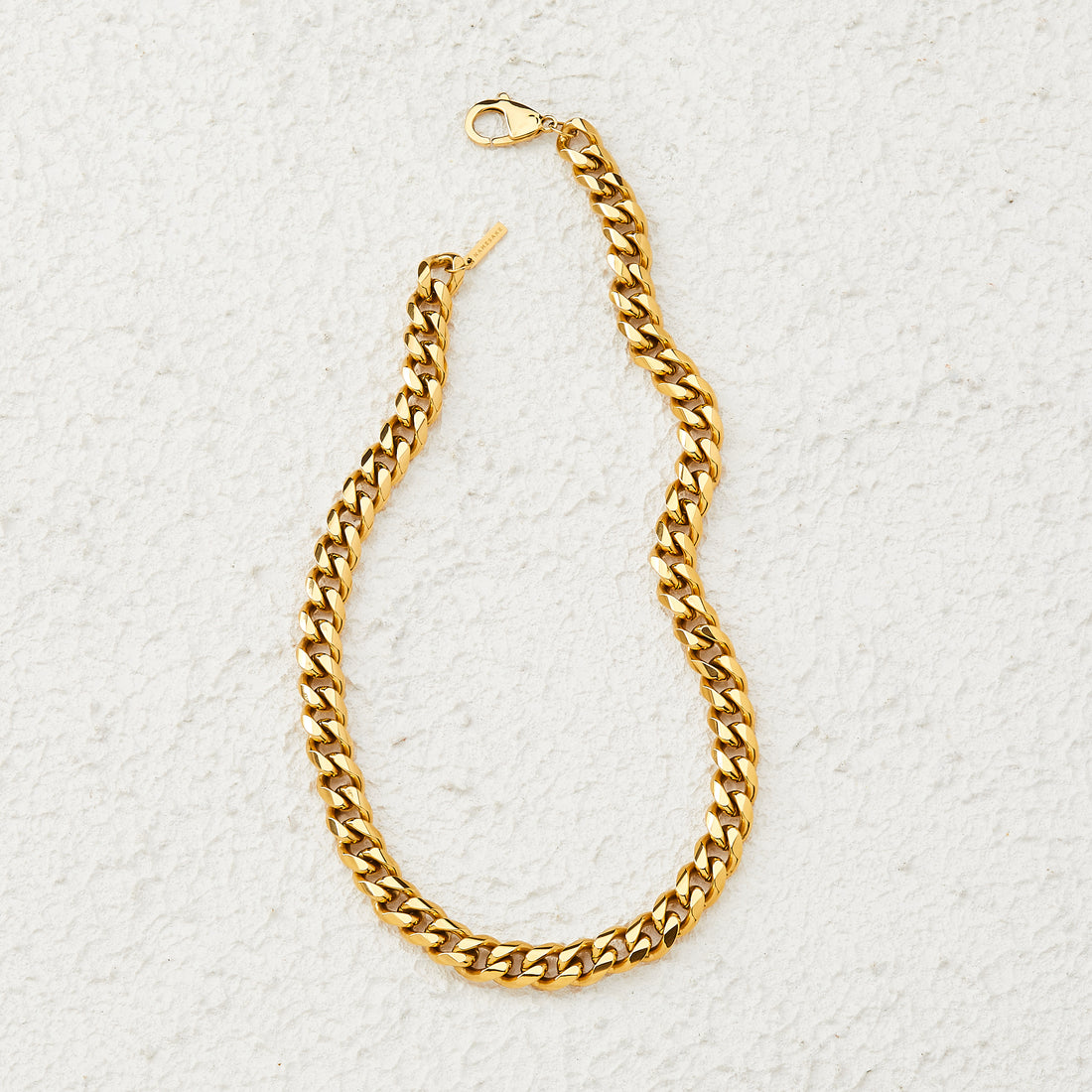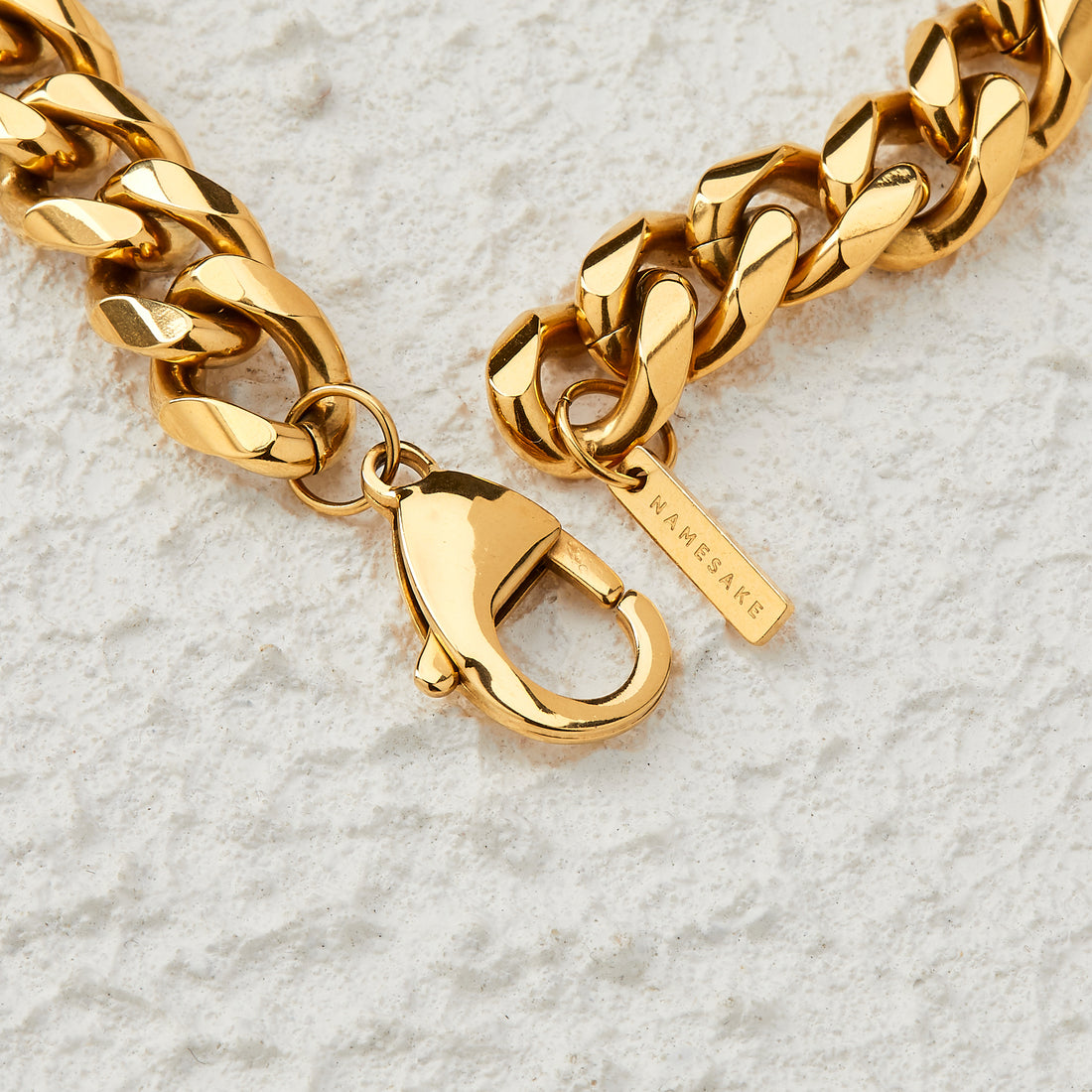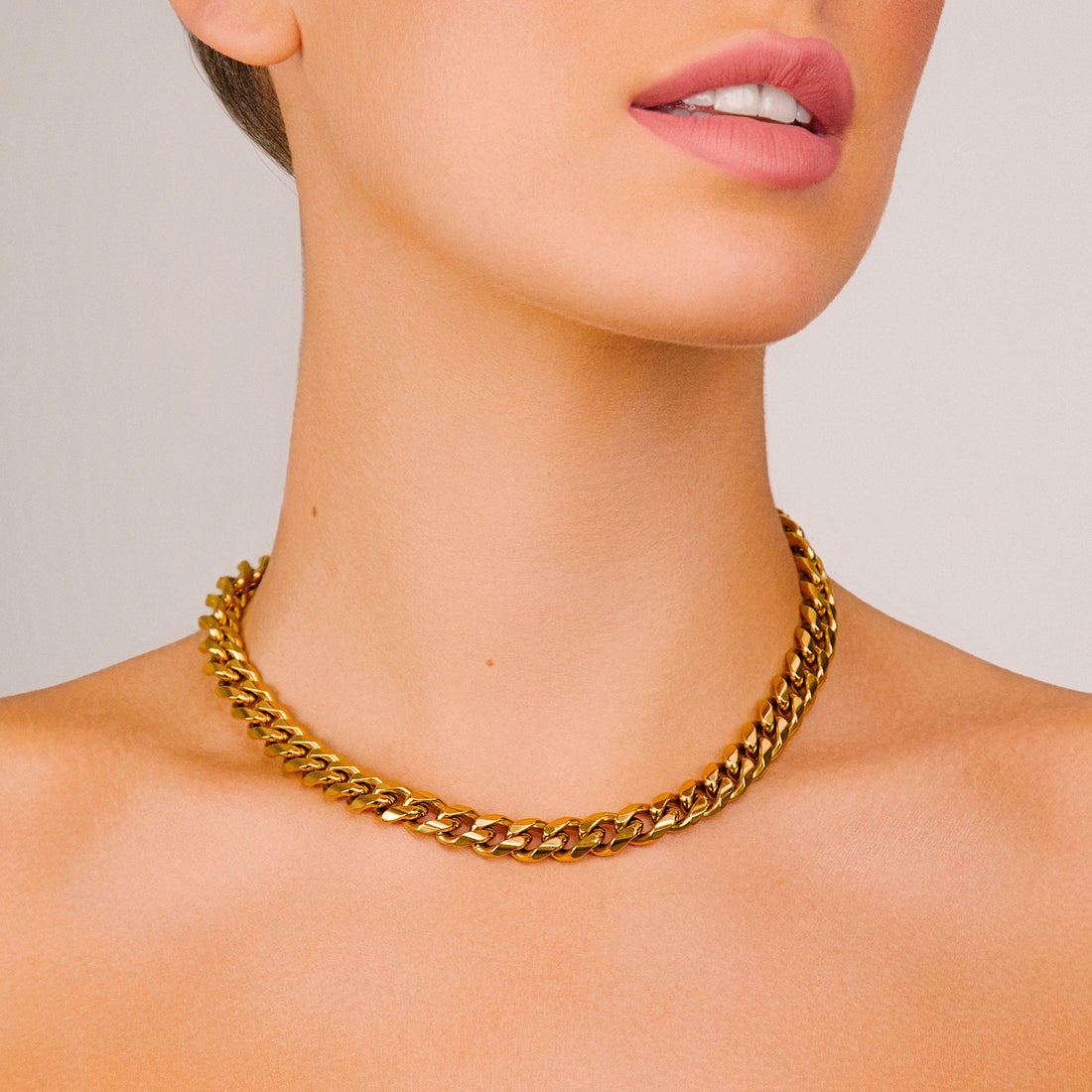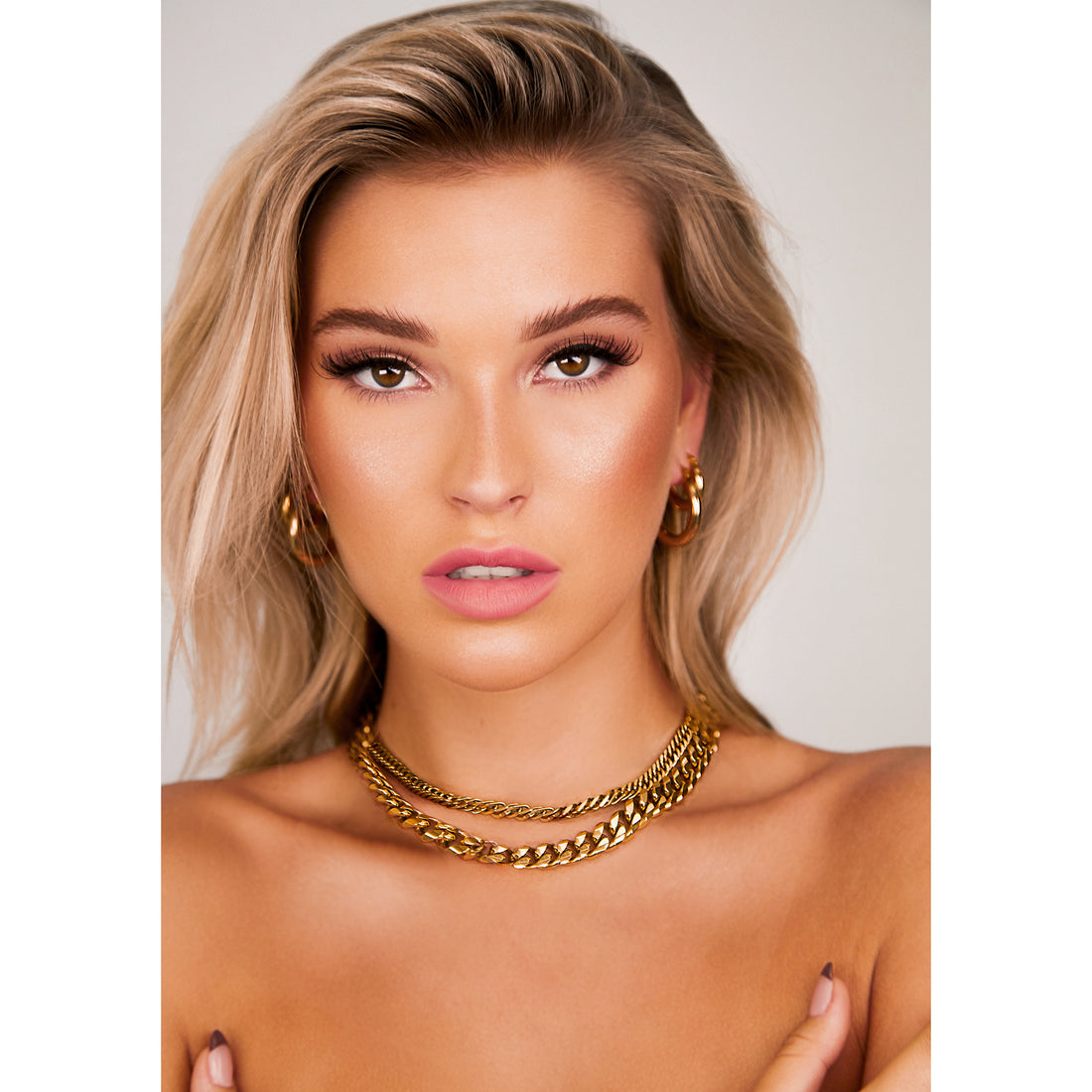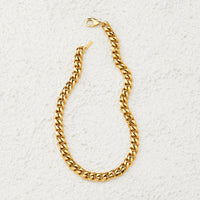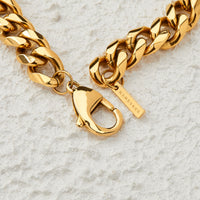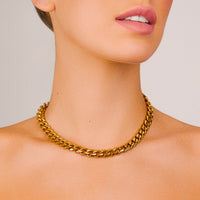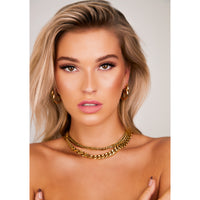 AXEL CURB NECKLACE | GOLD | 45CM
The AXEL curb necklace is back and ready to be yours. This best-selling necklace is crafted with large, slightly squared-off connecting links.
Thick, high-quality 18 karat gold layering

45cm length + 5cm necklace extender
NAMESAKE signature tag
Packaged in a luxe branded jewellery pouch
High-quality 18 karat gold layering. Gold layering is the art of coating the base material with thick layers of high-quality 18 karat gold through electroplating. Stainless steel base material – hypo-allergenic for most sensitives. 
All jewellery a part of our collections are unique NAMESAKE pieces and designed in Melbourne, Australia.